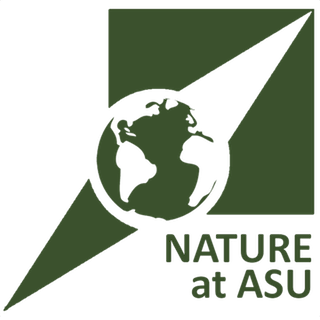 There are many pathways to an environmental career, but they aren't straight or even obvious. More than other fields of work, if you want to pursue a career in ecology, conservation, environmental advocacy, or natural resource management, you'll need to network within the environmental community to find opportunities and meet people who can assist you on your journey.
The Nature at ASU community can help!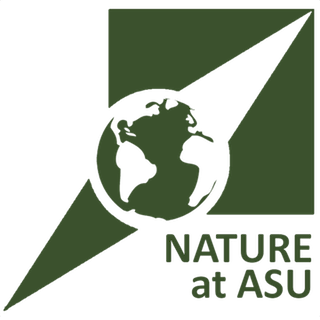 There are many pathways to an environmental career, but they aren't straight or even obvious. More than other fields of work, if you want to pursue a career in ecology, conservation, environmental advocacy, or natural resource management, you'll need to network within the environmental community to find opportunities and meet people who can assist you on your journey.
The Nature at ASU community can help!

How to Pursue an Environmental or Conservation Career
Step-by-step advice from the Nature at ASU community
Faculty, staff, and students in the Nature at ASU community compiled this "How To" guide to help you learn about the steps you'll need to take to pursue an environmental or conservation career.  This document is a compilation of advice we wish we had when we were in your shoes!   Embedded in this document are lots of links that will take you to fellowships and opportunities that you should browse to see what your next step should be.
*Note: this document is a living document and will be updated regularly with input from the Nature at ASU community*
How to Pursue an Environmental or Conservation Career (.pdf)
(updated May 2018)
Environmental Career Journeys of ASU Students
Example Job Advertisements by Sector
Take a look at these example job advertisements, especially the essential (required) and preferred qualifications of candidates that they are looking for.  Note any specific knowledge areas or certifications that are required or desired by the employer (for example, familiarity with various environmental laws like NEPA; writing biological assessments; GIS).  Then, focus your energy and time on gaining some of these skills either through your coursework, jobs, or other opportunities that come along.
Federal, State, or Local Government
Parks Natural Resources Specialist | Phoenix, AZ 
Agency: Maricopa County
Location: Phoenix, AZ
Closes: 7/17/2018
Salary: $50,024 – $82,888
JOB TYPE: Full time
POSITION OVERVIEW:
The Natural Resources Specialist develops, guides and directs natural resource stewardship management programs including, but not limited to, habitat, watershed and vegetation, carrying capacity, cultural resource protection, and recreation/natural resource interface.
The position will report to Park Administrative Headquarters at Lake Pleasant Regional Park,41835 N. Castle Hot Springs Rd, Morristown, AZ 85342.
QUALIFICATIONS:
Minimum education and/or experience:
Bachelor's degree in Environmental Sciences, Natural Resources Biology or related field and two (2) years of work experience working in Natural Resources Biology and/or with environmental regulations and policies, and directing or conducting environmental studies and preparing environmental documents. A Master's degree in a related field may substitute for one (1) year of the work experience requirement.
Specialized training, certifications, and/or other special requirements:
Must possess, or have the ability to obtain by the time of hire, a valid Arizona Driver's License. Position may require technical certifications or training for some work.
Knowledge, skills, and abilities:
Knowledge of:
State and Federal environmental regulations (Native Plant Law, National Environmental Policy Act, Clean Water Act, etc.), guidelines, policies, legislation, trends and standards.
Environmental methods, theories, concepts, methodology, and techniques.
Environmental survey (plant, animal, habitat, etc.) procedures.
Park, open space or natural area planning, management and construction practices and procedures.Skilled in:
Conducting natural resources survey work (bird nest surveys, habitat assessments, native plant surveys, etc.).
Identifying, evaluating, and mitigating effects of impacts on environmental/natural resources.
Establishing and maintaining effective/collaborative working relations with co-workers and other Divisions within the Maricopa County.
Planning, organizing, and coordinating natural resources/environmental surveys.
Establishing and maintaining effective/collaborative working relations with other governments and non-profit organizations.
Preparing various permits (Native Plant Law, Section 404 & 401, etc.).
Conducting environmental assessments and biological reviews.
Preparing/writing various levels of environmental documentation (Categorical Exclusions, Environmental Determination Reports, Biological Assessments, Biological Reviews, etc.).
Operating a personal computer utilizing a variety of business software and GIS.
Ability to:
Work collaboratively to develop sound natural resource stewardship measures to improve the immediate and long-term ecological health of County park lands.
Effectively communicate, with various Federal, State, County and Local government agencies, internal staff and the public.
Assessing and prioritizing multiple tasks, projects and demands
Analyzing environmental conflict issues and preparing recommendations/mitigation based on findings.
Preferred education and/or experience:
One (1) or more years' related work experience in a natural resource position. One (1) or more years public or non-profit sector related experience. Experience working with government agencies.
Preferred training, certifications and/or other special requirements: Experience with GIS, ArcMap.
Working conditions:
Must be able to work in a normal, indoor office environment. Must be able to work outdoors in a park environment or in an isolated desert environment, in varied/extreme weather conditions (100+ degree Fahrenheit, dusty/windy, rain, etc.). Must have manual dexterity of hands and body to operate: office equipment; motor vehicles, hiking/walking in varied terrain outdoors. Must be able to manage frequent interruptions, time pressures, high work volumes, multiple and complicated tasks, unscheduled tasks, team-oriented activities, prompt decision-making and interaction with government officials and the public. Must constantly maintain concentration, accuracy, ethical behavior and a professional demeanor. Must be able to file and lift/carry/push and/or pull 25 lbs.
To apply, visit https://jobs.maricopa.gov ; Job #600PNRS071018
Academia (College or University)
Research Technician, Algal Ecology | Miami, FL
University: Florida International University
Salary: $30,000 – $45,000 commensurate with education and experience.
Overview
A research technician position is available in the Algal Ecology Laboratory (http://algae.fiu.edu/) of the Institute of Water and Environment at Florida International University (https://inwe.fiu.edu/) to conduct research in the Florida Everglades, beginning fall 2018. This position is affiliated with the Florida Coastal Everglades Long Term Ecological Research program (http://fcelter.fiu.edu/) and will include integrative field and experimental research, and public outreach.
FIU is a public research university in Miami with a highly diverse, vibrant, and growing student body located near the eastern boundary of the Everglades. The Institute of Water and Environment is an FIU Preeminent Program in the College of Arts, Sciences & Education. It supports interdisciplinary research, interactive education, and public engagement by linking top scientists with thought-leaders and business professionals, as well as local, state, and federal collaborators to foster environmental sustainability. The FCE LTER, based at FIU, is a very active community of over 70 scientists and 61 graduate students from multiple departments and institutions who conduct integrative, multidisciplinary, long-term research.
The selected candidate will join an existing collaborative team of graduate students, FIU faculty, as well as scientists from the South Florida Water Management District, Everglades National Park, and the Everglades Foundation, with a shared goal of understanding and forecasting community and ecosystem changes in coastal wetland ecosystems exposed to sea-level rise and large-scale freshwater restoration.
Job Description
The technician will work as part of a team under general supervision performing a variety of field, laboratory and administrative tasks on Everglades research projects. Candidates should comfortable operating field vehicles (trucks with trailers, airboats, marine boats) after training in compliance with safety protocols. The position will involve field sampling of algae, plants, water and aquatic consumers and operation of automated sensors in harsh conditions in the Everglades. Laboratory activities include biological sample processing according to fixed protocols, and use of microscopes to identify, count and catalogue Everglades algae and invertebrates. The technician will also help prepare and analyze data for reports, publications, scientific presentations and staff meetings.
Minimum Qualifications
Bachelor's degree and relevant experience in environmental field.
Desired Qualifications
Familiarity with microscopes, basic knowledge of field and laboratory methods for algae analysis, prior operation of boats and trucks, ability to solve minor technical problems related to various instruments, computers and software in the lab, effective analytical skills, excellent oral and written communication skills, methodical procedural approaches & planning, project management, accountability, self-direction, mentoring (lab assistants).
How To Apply: Visit careers.fiu.edu (external) or myhr.fiu.edu (FIU employees), job opening ID 515334. Applications should be completed by August 17, 2018 for full consideration. Before you begin the process, we recommend that you are prepared to attach electronic copies of your resume/ curriculum vitae, cover letter or any other documents within the application process. It is recommended that you combine your cover letter and resume into one attachment. Attached documents should be in Microsoft Word or PDF format.
Private Companies
Conservation Biologist | Various Locations
Burns & McDonnell is looking for a Conservation Biologist to prepare and implement Habitat Conservation Plans (HCPs) as a key part of our growing mitigation services business. Burns & McDonnell is a 100% employee-owned firm ranked on FORTUNE's List of 100 Best Companies to Work For and voted as a Best Place to Work in numerous cities across the United States.
Join a well-established team and grow it in a new direction. This individual will enhance our mitigation banking services within established markets for some of our top utility and renewable development clients.
The Conservation Biologist will work within an integrated team within our Environmental Services Global Practice (division) to perform the following duties:
Write technical documents, including Habitat Conservation Plans (HCPs) in support of Incidental Take Permits (ITPs) and/or mitigation site development
Help develop mitigation banking instruments and mitigation banks/sites
Conduct biostatistical analysis in support of HCPs
Develop and maintain agency relationships as well as conduct agency negotiations in support of HCPs and ITPs
Implement Resource Equivalency Analysis (REA) models
Project management
Develop scope and budget
Regularly interface with various agencies, clients and team members
25-50% travel and overnight stays will be required
All other duties as assigned
Qualifications
Bachelor's degree in Environmental Science or a related natural science degree from an accredited program required. Completion of a master's degree in a related field may be substituted for one year of experience. Master's degree is preferred.
Minimum of 5 years of experience with natural resources, environmental permitting, National Environmental Policy Act (NEPA) documents, HCPs, and mitigation plan development. Experience with project management, environmental regulation and agency coordination (USFWS, state agencies, etc) is preferred.
Familiarity with the Endangered Species Act (ESA), NEPA, and other pertinent regulatory guidance is preferred.
Field experience and knowledge of environmental field investigation techniques required.
Strong analytical and problem-solving skills.
Ability to clearly communicate both verbal and written technical information and work effectively with various audiences (including public officials, agency representatives, property owners, businesses, clients, construction contractors, etc).
Demonstrated knowledge of environmental site assessment methods, permitting process, compliance and compliance audits.
Must be proficient in the use of computer software (i.e., Microsoft Word, Excel, PowerPoint).
Valid driver's license required. In addition, must meet standards to qualify for and maintain the Company's vehicle driving privileges as outlined in the Company's Motor Vehicle Safety Policy.
Ability to travel 25-50%, including overnight and work in the field, as required
EEO/Minorities/Females/Disabled/Veterans
Job Environmental
Primary Location US-MO-Kansas City
Other Locations US-VA-Richmond, US-IL-Downers Grove, US-KS-Wichita, US-CA-San Francisco, US-TX-Austin, US-NE-Omaha, US-CO-Denver, US-GA-Atlanta, US-MO-Saint Louis, US-AZ-Phoenix, US-TX-Fort Worth, US-TX-Houston, US-CT-Wallingford, US-CA-Brea, US-CA-San Diego, US-CA-Pasadena, US-MN-Minneapolis/St Paul, US-TX-Dallas, US-IL-Chicago
Schedule: Full-time
Travel: Yes, 50 % of the Time

Career Information – Figuring out the right fit


Societies and Organizations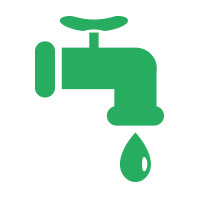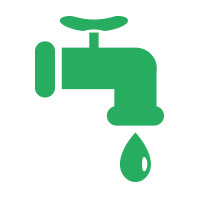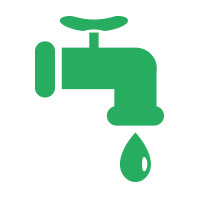 Workshops and Certifications